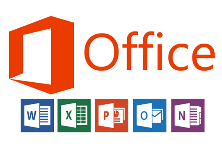 Office 365 and Office 2016
Better Together
Wondering if you should move your business to the cloud?

Find out how Microsoft Office 365 can help your small business operate more effectively.
Office when and where you need it.

From home to business, from desktop to web

Office delivers the tools to get work done.
Putting the Puzzle Together . . .
Using Technology Tools, The Answer People will help develop cost effective stategies that align with your
Purpose/Mission

Marketing Plans

Sales Goals


Metrics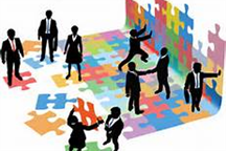 News
How to choose the right device for better work/life balance




December 28, 2016
You're sprawled on the couch, binging on the latest season of your favorite show, when your phone pings you back to reality. Then it pings again. And again. There's only one reason why you'd be getting this many emails at 9:30 p.m. – something has come up at work..
Read more...

The most exciting things coming to Netflix in 2017


December 22, 2016
So, whatever happens next year, here's some of the best new stuff you'll be able to stream on Netflix. From classic movies to binge-worthy shows, there's a little bit of something for everyone. Go on, stave off the cold and dark. Stream a little something.
Read more...
Windows 7 Is Expiring - October 29


July 7, 2016
Windows 10 will cease to be a free update on July 29, 2016, exactly a year after its initial release to the general public. Those who choose upgrade to Windows 10 will also benefit from the Windows 10 Anniversary Update that will become available on August 2, 2016. Read more...
Why Us
We Believe in Leverage!
We help you put your any size business on a level field with enterprise businesses, through affordable marketing, efficient management techniques and great planning. Read more. . .

What Our Clients Say . . .
"We're reduce our office and operations costs by 20% while increasing our sales by 15%.
In 3 years, we needed a bigger building to support our clients."
G. Wooten, President, Givhan Enterprises.