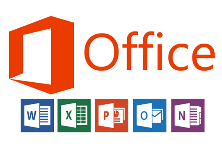 Office 365 and Office 2016
Better Together
Wondering if you should move your business to the cloud?

Find out how Microsoft Office 365 can help your small business operate more effectively.
Office when and where you need it.

From home to business, from desktop to web

Office delivers the tools to get work done.
Putting the Puzzle Together . . .
Using Technology Tools, The Answer People will help develop cost effective stategies that align with your
Purpose/Mission

Marketing Plans

Sales Goals


Metrics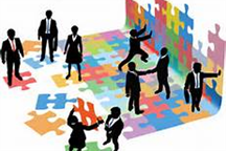 News
Wearable computing could be anything from your fitness tracker such as FitBit, a or any form of computing device that you wear on your wrist, your head, or even clip onto your clothes. Read more...
Access Android Files on Windows PC


April 1, 2016
If you are an Android user, then you should have faced situations where you need to quickly transfer files between your Android device and computer. Read more...

The State of SEO: Does It Still Matter?


April 14, 2016
Search engine optimization (SEO) is getting more complex, especially with the new RankBrain. But that's no reason to throw up your hands and give up. It's more important than ever to have a high-quality site and work to keep it that way.

What is the state of SEO? The only good answer is that it's complex, and it is getting more complex all the time.
Read more...

9 Add-Ons for Excel to Make Spreadsheets Easier


April 26, 2016
Microsoft Excel is one of the best spreadsheet software available which can do many things like calculations, tables, graphs, macro programming, etc. Out of the box, the Excel is pretty powerful, but if you want to extend the functionality or want to make your life a tad bit easier, installing add-ins is the best way to go.
Read more...
Why Us
We Believe in Leverage!
We help you put your any size business on a level field with enterprise businesses, through affordable marketing, efficient management techniques and great planning. Read more. . .

What Our Clients Say . . .
"We're reduce our office and operations costs by 20% while increasing our sales by 15%.
In 3 years, we needed a bigger building to support our clients."
G. Wooten, President, Givhan Enterprises.